I found out about this comm from a quick google search just now. I'm so excited to find somewhere (besides DA and Tumblr) to post my customs and see other people's! :D I guess I'll just show most of the plush I've made (that are pokemon, of course)! The comm seems a little dead, but maybe it'll come back to life xP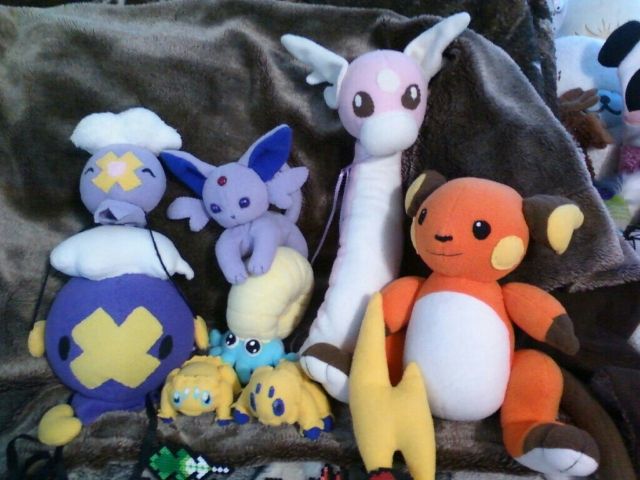 That big drifloon (it's basically life sized, same with the two bachus) was the first Pokemon plush I ever made! The raichu pattern is by renegar kitsune on da, the rest are my own. :D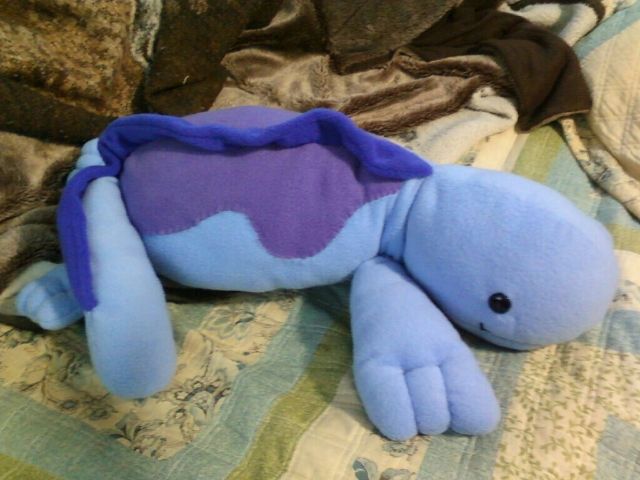 Quagsire is huuuge, hes like...30 inches long I think, I haven't measured him. He's really squishy, like a pillow!
Caterpie is about 8 inches long. His markings are a bit messy, but not that bad.
Scolipede is the best plush I've made, and I'm really proud of her! She's about 30 inches tall and 30 inches long. I used an entire 32 ounce bag of stuffing. Omg. She's very heavy!
My next project is a big Tyranitar!
Thanks for looking!